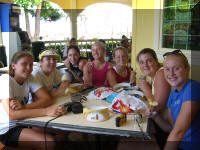 we all got pineapple ice cream at the Dole plantation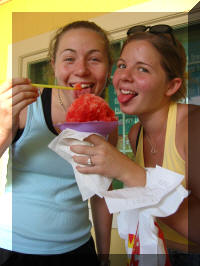 Dannie and Ellen with shaved ice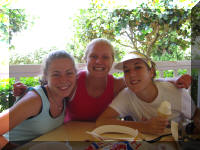 Ellen, Kelly and Galen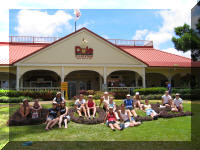 We all posed in the DOLE sign after doing the worlds largest maze.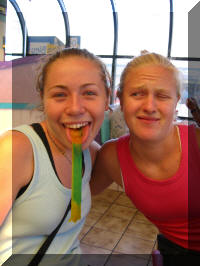 Ellen decided she wanted a green tongue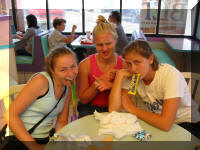 Kelly got stuck between a green tongue and Kerry eating her Luna bar with the wrapper on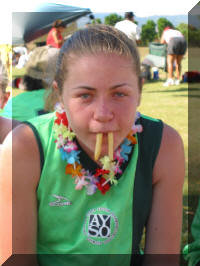 Ellen decided to play with her food.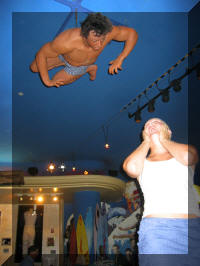 There was a scary man above Monica at Planet Hollywood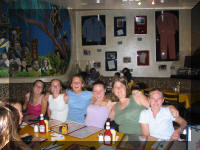 Galen, Katharine, Kerry, Ellen, me and Christine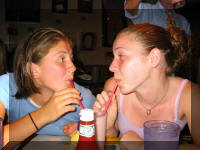 Kerry and Ellen sharing a strawberry shake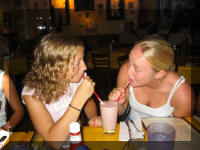 Michelle and Monica share a strawberry shake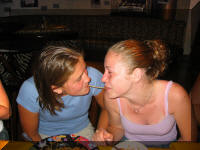 Kerry and Ellen decide to reenact Lady and the Tramp.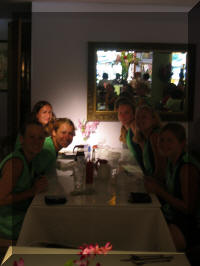 Michelle, Rachel, Emily, Katharine, Kelly, and Dannie
Monica, Galen, Pam, Ellen, Kerry, and me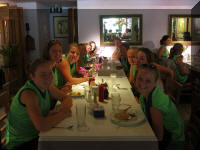 both tables at the cheap breakfast spot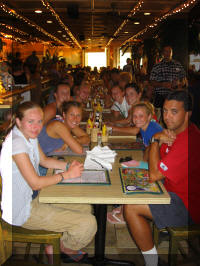 Christine, Rachel, Monica, Kelly, Katherin, Mandy, Pam and Scott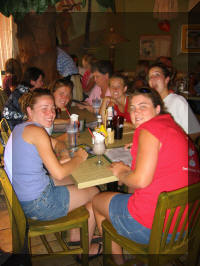 Ellen, Kerry, Katherin's mom, Judy, Michelle, Galen and me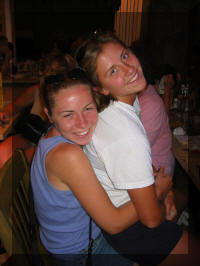 Ellen and Kerry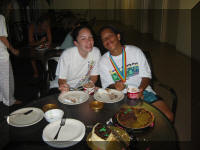 Madonna and Desiree enjoying Desiree birthday cake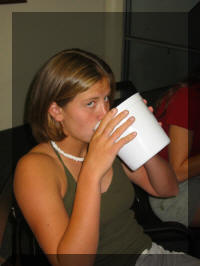 Kerry ran out of clean cups so she is using the ice bucket